Advanced Heart 2020 Meeting &amp Hospitality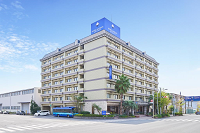 The City
Tokyo being one of the largest cities is
Japan
's busy capital. It was known as Edo in the late 1800s. With a population of about 9 million, Tokyo excels in showcasing a mixture of modern and traditional attractions.
Tokyo
experiences mild winter and humid summer. This metropolis is the largest financial and commercial centre in Japan with many national and international institutes and businesses. The most popular tourist icons of the city are
Tokyo Tower, Senso-ji, Odaiba, Tokyo Imperial Palace, Tokyo Skytree, Ueno Park, Meiji Jingu, Shinjuku Gyoen National Garden, Tokyo Rainbow Bridge
. The city's historical culture is appreciated worldwide. Tokyo conjointly offers variety of inexperienced areas within the attention and at intervals comparatively short train rides at its outskirts. Japan and technology harmonize with each other and thus, Tokyo is the home for several innovative technologies and museums.
Directions
Route Map